Sri Reddy Serious on Apoorva for Praising Pawan Kalyan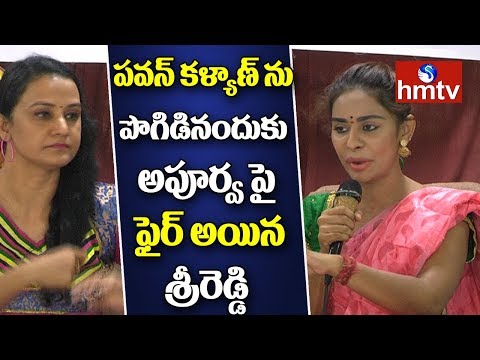 Sri Reddy Serious on Apoorva for Praising Pawan Kalyan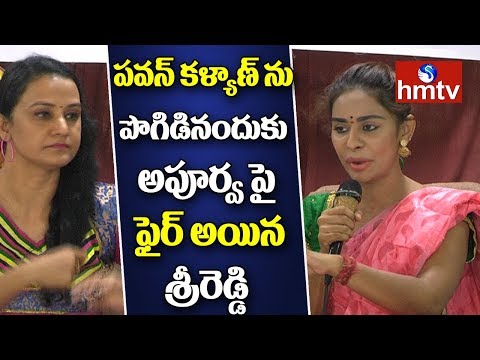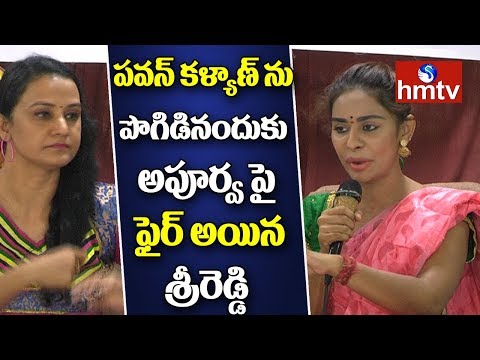 Pawan Kalyan Fans Selfie Videos on Sri Reddy Comments
Sri Reddy Live Video After Her Sensational Comments On Pawan Kalyan's Mother
Sri Reddy Live Video After Her Sensational Comments On Pawan Kalyan's Mother
Recent Random Post:
Ever since Telugu Film Industry's big wig Dasari Narayana Rao breathed his last, Tollywood has been mired in several issues. Controversy after controversy is rocking the Telugu film industry. The latest is Sri Reddy's alleged casting couch allegations and that translated into verbal war between two groups that divided in industry.
After Sri Reddy's fresh comments and personal abuse against Pawan Kalyan and his family, the issue has now gained more heat with fans, supporters of Pawan started rallying against Sri Reddy and her abuses.
Many seniors in film industry opine that if Dasari is alive today, the situation wouldn't be so out-of-control like this today. Initially MAA acted very strongly and subsequently they gave up due to pressure mounting from various corners, but after Sri Reddy's fresh comments, now MAA is once again gearing up to give counter to Sri Reddy. It is buzzed that the whole issue has not been tackled well by the MAA and other big wigs of industry.
Considering that it is a sensible issue, the industry people should have acted in advance and wise and should have formed committee like CASH in advance. Many film folks opine that after Dasari passed away, no other biggies in industry are leading them wisely due to which there is said to be several confusion and several groups in Telugu film industry. Let's hope Tollywood would soon overcome this issue very quickly.