Kadiyam Srihari Falls To Giddiness In Middle Of Speech | TS Formation Day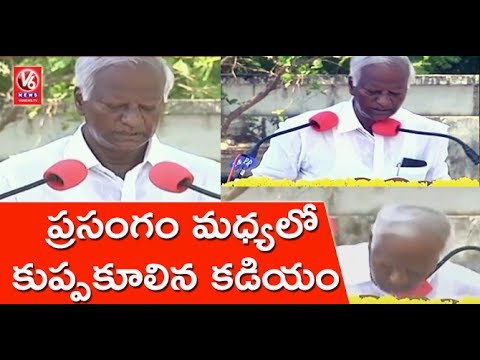 Kadiyam Srihari Falls To Giddiness In Middle Of Speech | TS Formation Day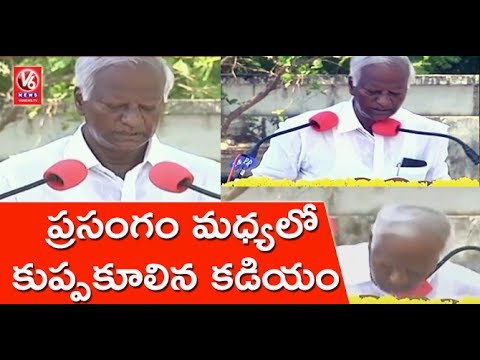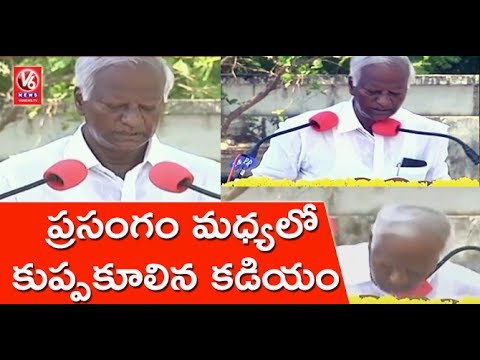 Farmers strike turns violent in Maharashtra
CM Chandrababu Speech At Nava Nirmana Deeksha
Advertisement
Recent Random Post:
The sons of celebrities are generally seen losing their lives in road accidents. We know about the then budding actor Kota Prasad, the son of Kota Srinivasa Rao who died in a road accident due to the high speed two wheeler.
Much earlier to this, Pavan Kumar, the eldest son of another actor Babu Mohan breathed his last hitting his two wheeler to a divider.
In recent times we have seen the accidental deaths of Nandamuri Janakiram, the son of Nandamuri Harikrishna and that of Nishith, the son of Minister Narayana.
But hearing about the death of a 21 year old boy due to heart attack shook entire two states of Telugu speaking people. We are talking about the sudden death of Vaishnav, the son of Bandaru Dattatreya. It is a common phenomenon that when something bad happens to any celebrity's family, many among the common people take it personal and think more about it out of concern and fear.
Now, the latest development is that the doctors are saying that they are receiving calls from many of their friends and patients inquiring about the reasons and possibilities of getting a fatal heart attack for youngsters.